EMISSION-FREE INTO THE FUTURE
To meet the EU targets – in Europe alone, no less than 38,000 buses will have to be electrically powered by 2030, and a CO2 reduction of 55% will have to be achieved.
DIESEL BUS BECOMES ELECTRIC BUS
TO ZERO has developed an innovative complete KIT to convert any diesel bus to an electric drive. This enables significant scaling and offers enormous advantages both ecologically and economically – for an emission-free future!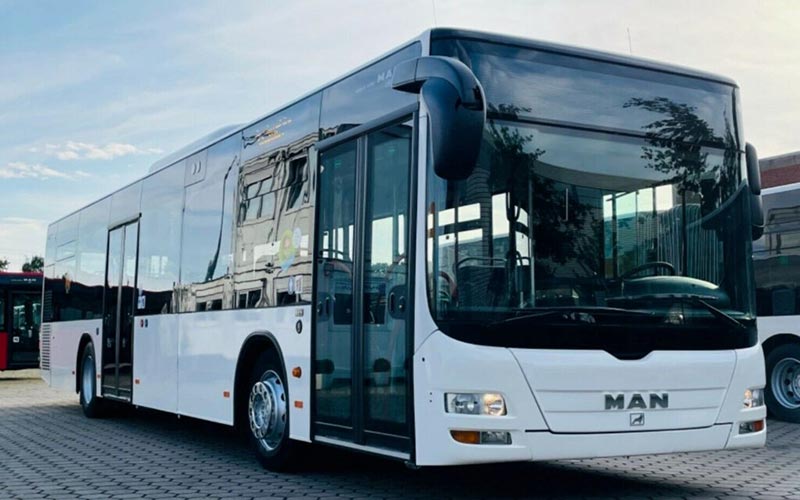 The MAN A20 and A21 buses were conceptually developed by us and have already been in successful operation for several years.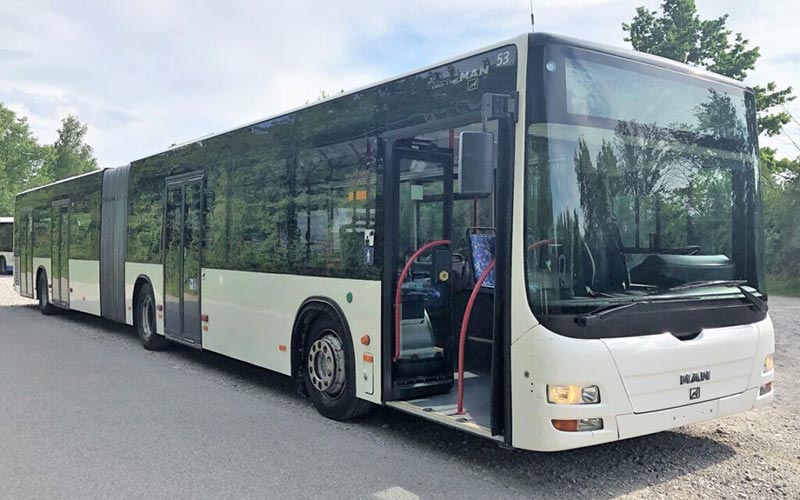 Sheer size and incredible mileage on this vehicle. We make this model even better with the help of our developed concept.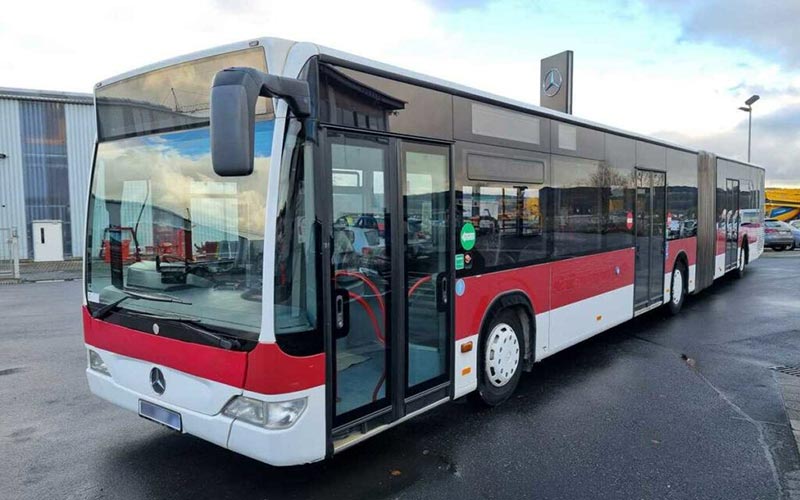 Our latest project – the Mercedes Citaro 530 G as short and articulated bus version. You are welcome to contact us already now about this series.
By retrofitting existing vehicles or converting new vehicles to e-drives, we are using technical innovation to achieve a resource-saving form of transportation. This means taking the right path toward climate protection, resource use and, above all, cost savings!
Save on the purchase price and reduce operating costs by up to 70%.
Fast availability and implementation. Conversion within a few weeks.
Reuse existing resources while significantly reducing emissions.
Fast charging times – 100 km range already after 30 min charging time.
With our conversion solution, you can achieve high ranges of up to 400 km.
ECE R100 certified batteries with very long life and 8 years warranty.
First non-flammable batteries on the market. More safety for people and vehicles.
Longer operating times, less maintenance and about 75% more efficient drive than diesel engines.
Our innovative TO ZERO conversion kit has been tried and tested many times and is, of course, TÜV tested and certified.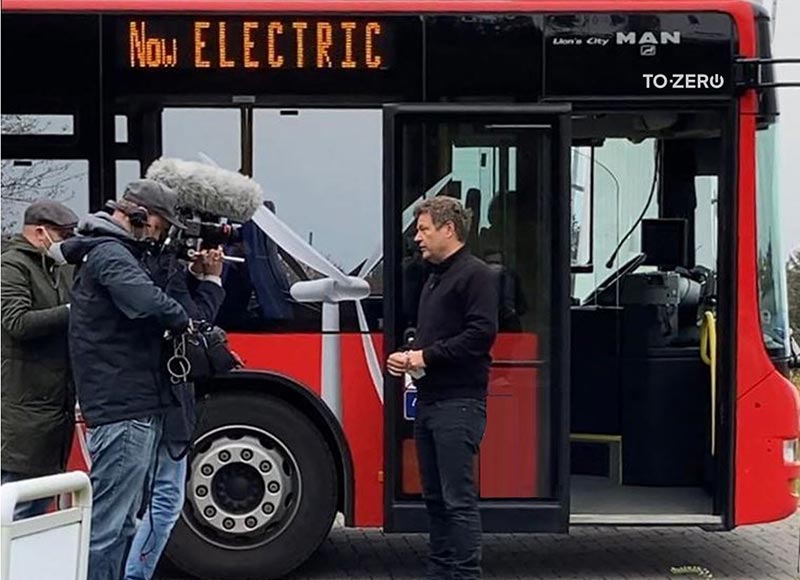 "What we are witnessing here is the retooling for the future."
Robert Habeck – Deputy Chancellor, Federal Minister for Economic Affairs and Climate Protection.
TO ZERO ELECTRIC VEHICLES
TO ZERO – our company goal is in the name. By retrofitting existing vehicles and converting new vehicles to electric drive, we aim to use technical innovation to create a resource-saving form of transportation.
Our focus here is primarily on local public transport. Public transportation plays a central role in the daily lives of nearly 30 million people, often in the form of public buses. However, these are usually powered by fossil fuels, which leads to noise as well as harmful exhaust fumes and emissions. As traffic densities continue to rise, so does this pollution. We want to counter this with our work and are striving to reduce the emissions caused by bus traffic in the direction of zero.
This is not only our view, but also that of the general legislation. The EU Green Deal forces bus operators to switch to alternative drive systems and thus reduce greenhouse gas emissions. And the German Climate Protection Act requires operators to have 48% zero-emission buses in their fleets by 2030. We want to support you in complying with these requirements and are your competent partner in matters of e-mobility.
Local public transport carries 30 million passengers every day, with buses playing a central role. These are mostly operated with fossil fuels, which generates up to 1 million kilograms of CO2 in the form of particulate matter, for example, over the lifetime of a bus. In addition, 50 tons of material and resources are used.
Our vision? To change that! TO ZERO converts your fleet of vehicles to e-drives, helping you achieve both environmental and economic success.
2 x 10 years of experience in converting diesel vehicles to electric vehicles and building scalable businesses.
Electromobility will develop rapidly in the coming years.
TO ZERO is fast, technologically experienced and chooses superior components that convince in the bus as a system.
FUEL ÖPNV MEETS E-MOBILITY
Emission-free & economical into the future.
TO ZERO converts your existing fleet of vehicles to e-drives, helping you achieve success both environmentally and economically.
We look forward to getting to know you. Feel free to fill out the form below and request a non-binding, personal consultation.